---
RESUMEN NEWSPAPER
A DIVISION OF RES-NEWS COMMUNICATIONS INC.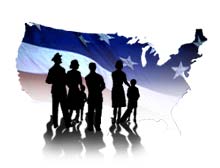 The weekly Spanish-language newspaper that let's your target your advertising dollars to the Hispanic market efficiently, effectively The regular, weekly edition of RESUMEN is a dynamic publication with newstand, suscription and direct circulation throughout the Hispanic markets in the metropolitan area of New York City and Northern New Jersey, RESUMEN is one of the oldest publication in the Hispanic market of this region, serving each of the Hispanic communities as a primary source of local, national and international news and commentaries since 1971.
RESUMEN editorial content is targeted to the information needs of educated, up-scale Hispanic who enjoy reading in their native language.
RESUMEN's readers are forward moving, on-the-go Hispanic men and woman that constitute the driving force behind the growth in the Hispanic market today.
Use RESUMEN newspaper for effective advertising to the Hispanic market.
Please ask for full information and advertising rates.. today.
---
RESUMEN AND THE NEW YORK HISPANIC MARKET
RESUMEN, one of New York's largest Spanish weekly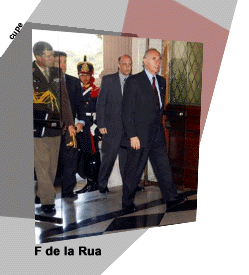 newspaper, was established in 1971 by a group of Hispanic entrepeneurs.
Since its inception, the editorial focus of this publication has been to provide its readership with information relative to their development as contributing citizens of this society.
Also, RESUMEN have always played an active role in programs and events specifically geared to meet the unique needs of the Hispanic community.
REMEMBER, cultivating and gaining the confidance of the Spanish people is a multimillion dollar business.
We hope that RESUMEN can be of service to you and your client. And if you have any questions o need a presentation, please do not hesitate to contac us.
In the meantime We shall remain sincerely yours.

MAS NOTICIAS

• Colombia de aqui y de alla
• Critica de Radio
• Resumen Peruano
• Resumen Ecuatoriano
• Noticias de Puerto Rico
• Acontecer Quisqueyano
• Critica de Radio
________________
Staff
Fernando F Rojas
Editor y Publicista
Jasmina A de Rojas
Gerente de Ventas
Carlos A Garcia
Dpto Publicidad
Abog Jesus J. Peña
Consultor Legal
Dr. Jairo A Casas
Asesor Medico
Pedro Carrera
Asesor Contabilidad
John Jairo Restrepo
Asuntos Colombia
Bolivar Balcacer
Asuntos Comunitarios
_________________
Servicios de corresponsales: nacionales en New Jersey, Miami, California y Chicago, Internacionales en Colombia, Ecuador, Peru, Mexico, Venezuela, Puerto Rico, Rep. Dominicana, Nicaragua y El Salvador
_____________________
Miembro de
IPA, Hispanic Newspaper Ass, Asociacion de Prensa of NY state
69-08 Roosvelt Avenue, Queens, N.Y. 11377
(718) 899-8603 / fax (718) 899-7616
resumen@usa.com
RESUMEN
OJOS
Y
OIDOS
DE LA COMUNIDAD